Mia Ljung, Outagamie County Community Development Educator, is focusing her work on business development with Entrepreneurs of Color in the greater Fox Valley region in partnership with the ColorBold Business Association (formerly Regional People of Color Business Association) and statewide through Extension's Entrepreneurs of Color Support Team.
Entrepreneurs of Color may identify as Black, Indigenous, Asian, Latinx, etc. The business association was born thanks to the leadership of the nonprofit Fit Oshkosh and Executive Director Tracey Robertson. Fit Oshkosh was dedicated to racial equity awareness and education. Unfortunately Fit Oshkosh dissolved in April of 2020 due to COVID economic effects, but the ColorBold Business Association is still around thanks to Extension support.
The ColorBold Business Association is designed to improve the viability of businesses in northeast WI that are formed by Entrepreneurs of Color through collaboration, increased economic sustainability, and access to capital and education. Whether you are a business owner of color, or want to support business development for Entrepreneurs of Color, check out the following ways to learn more about the ColorBold Business Association:
Sign up to receive the ColorBold Business Newsletter in your EMAIL. The newsletter includes ColorBold Business Events, good news or resources that can be useful or inspiring to fellow ColorBold Business Owners.
---
The UW-Madison Division of Extension Community Economic Development Institute created a three-part series on entrepreneurship. Presented below in three videos featuring Tessa Conroy, Assistant Professor of Agricultural and Applied Economics at UW–Madison and Community Economic Development Specialist.
Entrepreneurship 101 (Part 1)
The "why" of entrepreneurship in economic development
Entrepreneurship 101 (Part 2)
The "what" of entrepreneurship in economic development
Entrepreneurship 101 (Part 3)
How to build an entrepreneurial ecosystem
---
Economic Development And Small Business Resources
Below you will find two resource pages for small businesses – one related to funding and the other related to health and safety considerations to reopen.
These webpages below are intended to provide quick access to important information. Both sites are "living" resources where information will be updated and added to as needed.
Financial Assistance for small business and nonprofits during COVID-19
Health and Safety Best Business Practices to Reopen during COVID-19
Lista de comprobación para empezar su empresa alimentaria
---
Black Business Owners Speak
In the summer of 2019 Extension partnered with Fit Oshkosh to interview 48 African American business owners in Fond du Lac, Winnebago, Outagamie, and Brown counties. Preliminary findings are now available in the infographic below. Extension is analyzing the interviews and will publish on themes including 1) access to financial resources, 2) motivations for starting a business, 3) identity as a business owner, 4) barriers and related solutions, 5) networks and the role of supportive organizations and individuals, 6) self-efficacy vs. self-blame, and 7) implications for teaching.
Download the In Your Words PDF below.
Radio Interview
Extension Educators Diana Hammer and Mia Ljung as well as FIT Oshkosh's Rajon Hall discuss their findings on Fresh Take with WHBY's Josh Dukelow.
(40:16) Researching Support for Black Biz-Owners Link
---
Staff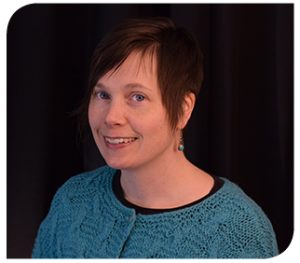 Mia Ljung | Community Development Educator
3365 W. Brewster St. | Appleton, WI 54914
Phone: 920-470-4645 | Wisconsin Relay: 711
Fax: 920-832-4783
Email: Mia.Ljung@wisc.edu