You are viewing information about a past event.
Event Information
Date:
October 12th, 2021
Time:
11:00am - 12:00pm
Contact:
Karen Dickrell
Phone:
920-832-5126
Email: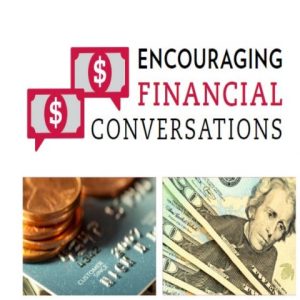 Encouraging Financial Conversations is a program designed for case managers, social workers, and other  frontline staff to help empower clients achieve their financial goals and manage their money.
Course Modules Include:
Financial Conversations
Setting Goals
Maximizing Income
Saving
Spending
Borrowing
Protecting Your Money
Participants will learn techniques and strategies to help their clients create a financial goals action plan, build and maintain good credit, pay off debts, write a spending and savings plan, and protect themselves from fraud and identity theft.