Youth development programs offer youth something that formal learning doesn't – a place to build skills for the future. Build a program where that happens!
Youth Development give young people opportunities to learn new skills, gain self-confidence, and contribute to their communities. Backed by the knowledge and research base of the University of Wisconsin, educators design educational, leadership, and citizenship experiences for youth.
Below are just a few of the many programs currently available. Please reach out if you have an opportunity that you see or would like more information on.
---
Rent Smart: A Tenant Training Program
Helping to make renting a great experience for you.
Rent Smart provides practical education to help people looking for rental housing to acquire and keep decent housing. Rent Smart emphasizes skills that can help tenants avoid legal confrontations. It stresses tenant responsibilities and the advantages the tenant gains from viewing the landlord-tenant relationship as mutually beneficial rather than confrontational.
What you will learn:
Planning for and meeting monthly expenses
Tips for finding and maintaining affordable housing
How to complete an application and why landlords screen applicants
Strategies for building positive relationships with landlords and neighbors
Responsibilities and rights of landlords and tenants
Download the Information Brochure!

Local classes taught in person, and online.
For more options, check out these online Rent Smart classes taught by Extension Educators throughout the state. These are taught live, online via Zoom.
Juntos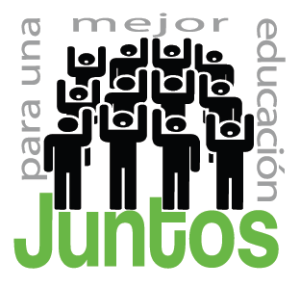 Juntos (pronounced "Who-n-toes") means "Together" in Spanish and works to unite community partners to provide Latino 8-12th grade students and their parents with knowledge, skills, and resources to prevent youth from dropping out and to encourage families to work together to gain access to college. Research shows that Latino youth are at greatest risk for dropping out of school between the 9th and 10th grades. The Juntos program reduces this risk by bringing together cohorts of 8th-grade youth to support each other for three to five years as they enter high school and prepare together for higher education. The multifaceted partnerships between Extension Educators, school and college administrators and staff, and other community volunteers are what make the Juntos program a sustainable success in many communities across the U.S.
Saving for Post-Secondary Education
Saving for Post-Secondary Education is a campaign led by UW-Madison Division of Extension county educators to promote the benefits of saving for college, answer common questions about saving for higher education, and provide information about how you can get started.
A Little Savings Goes a Long Way
Children with a savings account just for college are much more likely to attend college and earn a degree–no matter how much money is in their accounts. Even small amounts of savings for higher education have a big impact, encouraging children to start thinking about college and planning how to get there.

The Most Important Step is the First One–Getting Started
Deciding how much to save and what type of account to use can become complicated decisions–many options are available. This complexity can get in the way of the most important thing–getting started. View the Getting Started PDF(also available in Spanish). The habit of saving for college is more important than the amount you save or the type of account you open. Other related articles answer some common questions about saving for college and directs you to trusted resources where you can learn more.
Pathways to Accessing College and Employment (PACE)
What can young learners do at UW–Madison this summer? Just about anything. Badger Precollege offers an array of academic programs for students ages 5-18 — from advanced learning programs and STEM classes to music clinics and college readiness conferences.
Whatever you choose, your student will enjoy the university's outstanding facilities, resources, faculty and staff — all while getting to know the UW–Madison campus, pursuing their passions and meeting new friends. Financial assistance is available for most programs.
International students are welcomed and encouraged to apply for our middle and high school programs. Learn more about our programs below. We look forward to meeting your student soon!
Money Smart Week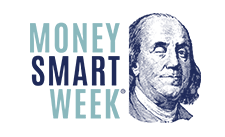 Created by the Federal Reserve Bank of Chicago in 2002, Money Smart Week® is a public awareness campaign designed to help consumers better manage their personal finances. This is achieved through the collaboration and coordinated effort of hundreds of organizations across the country. Programming is offered to all demographics and income levels and covers all facets of personal finance.
For more details, go to: moneysmartweek.org or check out the Fox Cities Money Smart Week for more local information at: mswfoxcities.weebly.com
---
STAFF
If you have questions or want more information please contact: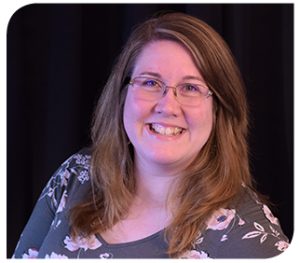 MaryBeth Wohlrabe | Positive Youth Development Educator
Extension Outagamie County
3365 W. Brewster St. | Appleton, WI 54914
Phone: 920-832-5120 | Wisconsin Relay: 711
Fax: 920-832-4783
Email: marybeth.wohlrabe@wisc.edu