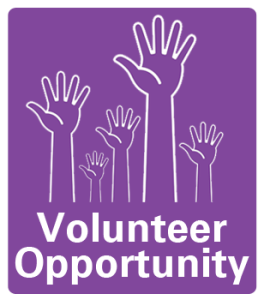 We always appreciate outstanding adult volunteers who are looking to become excellent leaders for our youth! Please contact Alicia at Alicia.Schroederhaag@wisc.edu or Vicki at Vicki.Handschke@outagamie.org for more information about how to volunteer.
Available Volunteer Positions 
Youth Volunteer

– 4-H member who develops leadership skills and teaches other 4-H members. Opportunities to serve as a youth leader, camp counselor, committee chair, etc.

Project Volunteer

– (includes project leader and resource leaders) Individuals responsible for running and maintaining the project areas within a club or the county. These individuals share their skills, talents and special interests in one (or more) project area. Examples: photography, arts, foods, community service, rocketry, robotics, gardening, rabbits, dairy, etc.

4-H Club Leader

– Provides 4-H club leadership. Can be an individual or a team of people with specific roles that fulfill the 4-H club leader responsibilities. Team members can be a youth-adult partnership. 

Club Enrollment Coordinator

– Provides leadership for members and adult volunteers who are enrolling in the club or group organization. Manages club enrollment.

Activity/Event Volunteer

– Usually short term position. May teach a special interest program, and/or assist a 4-H group with a special project. 

Committee Volunteer

– Provides leadership for a committee and/or participates as a member of a committee. Creates educational experiences for all youth engaged in the program. Works with youth and adult volunteers in offering a positive youth development experience for young people.

Adult Advisors

*/

Chaperones

* – for 4-H youth development experiences. Chaperones must complete the Youth Protection Program; be enrolled as a 4-H volunteer leader and be over 21 years of age. Advisors have a combination of chaperone and coordination responsibilities for 4-H Youth Development experiences. This may include Citizenship Washington Focus, Space Camp, National 4-H Congress, etc. 
*Special application forms are required. Contact the Extension office for details.