Aging Mastery Programs
The Aging Mastery Program (AMP) is a fun and engaging education and behavior change program for aging well created by the National Council on Aging (NCOA).
The AMP core curriculum covers 10-11 topics:
Navigating Longer Lives

Exercise

Sleep

Healthy

Eating & Hydration

Financial

Fitness

Advanced Planning

Healthy Relationships

Medication Management

Community

Engagement

Falls Prevention

Care

g

iving

(optional)
These classes address topics such as patient/physician communication, memory, home safety, malnutrition, and bucket lists. Aging Mastery is a comprehensive approach for modest lifestyle changes to empower and cultivate health and longevity. Over the course of the program, participants set goals for positive actions in many aspects of their lives such as exercise, nutrition, finances, advance care planning, community engagement, and healthy relationships.
Program results have shown that older adults in the program participants significantly increased their:
Social connectedness
Physical activity levels
Healthy eating habits
Use of advanced planning
Participation in evidence-based programs
Adoption of several other healthy behaviors
Caregiver Chats
CAREGIVER CHATS are designed to provide a place to openly share and discuss what's happening in your life as a caregiver.
Join us each month for insightful conversations around caregiving challenges, discover helpful resources, and gain encouragement from professionals and your peers.
Register now! https://bit.ly/CaregiverChats
Home and Community Education
The Outagamie County Extension Association for Home and Community Education is a non-profit, educational, and service organization. Membership is open to all individuals without regard to race, sex, color, ethnic background, residence or economic circumstance.
Parenting Resources
UW-Madison Division of Extension has prepared five information sheets, called Common Ties, on common co-parenting topics. Parents can download and print these documents to support their co-parenting journeys.
Planning AHEAD
Planning AHEAD is an end-of-life planning curriculum for all ages developed by UW–Madison Division of Extension faculty and staff. This 7-session research-based program will help participants understand how to prepare for the end of life for themselves or a loved one, and why it's important to have a plan in place.
Powerful Tools for Caregivers
Powerful Tools for Caregivers, a six session program designed to provide family caregivers with the tools to take care of themselves while caring for a loved one. You will benefit from this class whether helping a parent, partner, spouse, adult child, neighbor, or friend.
Learn to:
Reduce stress
Boost self-confidence
Communicate your feelings better
Increase your ability to make tough decisions
Deal with guilt, depression, or anger
Identify helpful resources that support you
Share ideas and problem solve with other family caregivers
---
STAFF
If you have questions or want more information please contact: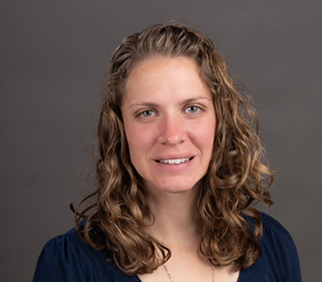 Katie Gellings | Human Development and Relationship Educator
Extension Outagamie County
3365 W Brewster St | Appleton WI 54914
Phone: 920-832-5126 | Wisconsin Relay: 711
Email: Katie.Gellings@wisc.edu