Children Caught in the Middle
When a family is going through a divorce, it is recommended to keep children out of the middle – that doesn't always happen and can create a difficult situation for the family. There are research-based recommendations for improved communication and decision-making that can deal with the conflict in a constructive manner. Taught by Family Court Mediators and the Extension Family Living Educator
Topics Covered
Child Development
Common Myths
Cooperative Co-Parenting
How to keep children out of Parent's Battles
Registration Information: Offered the second Thursday of every month, 12:30 – 3:30 pm.
The cost of program is $10.00 cash at door, and the program is open to the public. Seating is limited, so prior registered is required. To register, please call 920-832-5660 or send an e-mail to Kathy.Krause@outagamie.org.
COVID-19 Co-parenting Tips
The COVID-19 pandemic brings new challenges for parents who do not live in the same house. During this time of increased anxiety and stress, it is important to work together to parent your children. The link below has a few tips from Dr. Maggie Kerr, State Specialist with UW-Madison, Division of Extension.
COVID-19 Co-parenting Tips Link
Parenting Resources
UW-Madison Division of Extension has prepared five information sheets, called Common Ties, on common co-parenting topics. Parents can download and print these documents to support their co-parenting journeys.
Family Resiliency
"Family resiliency is the family's ability to cultivate strengths to positively meet the challenges of life." Strong families help children learn resilient behavior when they teach problem-solving skills and provide positive, non-critical support and sense of togetherness.
Find out if your family deals with the crisis like a rubber band or a toothpick. Research tells us there are key elements that are critical to building strong families. The values and skills learned at home give individuals the power to shape their lives.This session will give you ideas of how to start to build on your strengths to make even stronger family relationships.
Home Alone
All parents eventually make the decision to leave their child home alone for the first time. There is no agreed-upon age when a child can stay home alone safely. Because children mature at different rates, you should not base your decision on age alone.
Here are some resources to help you understand the law and what might be best in your situation.
The Home Alone program will help parents and children determine if they are ready to stay home alone. Parents and children should watch the Home Alone videos together, and use the short activities after each video to discuss your plans to stay safe.
Topics in the videos include:
Developing your own home alone plan
Fire safety
Medical emergencies
How to report an emergency
Getting along with others
Structuring time when home alone
…and much more
It's All Relative
Many grandparents or relatives who are raising children are turning to each other to find the comfort and help they need. The Grandparents/Relatives Support Group of Outagamie County focuses on the roles grandparents and relatives play, and provides an opportunity to meet others who share similar experiences, knowledge, strengths, and hopes.
A program of Outagamie County Department of Health and Human Services, in partnership with Extension Outagamie County.
Rules, Rituals, and Routines
Children need to have structure in their lives. To add to the structure of family life, research tells us it is important to establish rules, rituals and routines. Examples of everyday living will be shared and how to make applications in our families. This is an educational program for church and family outreach groups.
---
STAFF
If you have questions or want more information please contact: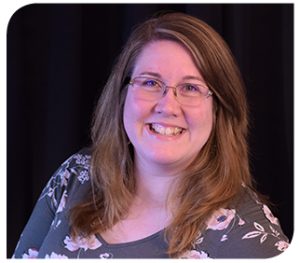 MaryBeth Wohlrabe | Positive Youth Development Educator
Extension Outagamie County
3365 W. Brewster St. | Appleton, WI 54914
Phone: 920-832-5120 | Wisconsin Relay: 711
Fax: 920-832-4783
Email: marybeth.wohlrabe@wisc.edu