Encouraging Financial Conversations
Encouraging Financial Conversations (EFC) is a program designed for case managers, social workers, and other frontline staff to help empower clients achieve their financial goals and manage their money. EFC participants will learn techniques and strategies to help their clients create a financial goals action plan, build and maintain good credit, pay off debts, write a spending and savings plan, and protect themselves from fraud and identity theft.
Financial Conversations
Setting Goals
Maximizing Income
Spending
Saving
Borrowing
Protecting Your Money
Dollars During Development – 3D
Children learn about money from talking to adults and watching how others spend, save, share, and borrow money. UW-Madison Division of Extension has created these Parent Guides for popular children's book about money. The guides provide discussion questions to talk about as you read the book with a young child. There are also fun activities to do at home, at the store, or in the community that will help to revisit the positive money lessons learned in the book. Visit the Extension 3D-Dollars During Development website.
Check your free Credit Report Campaign (2/2, 6/6, 10/10)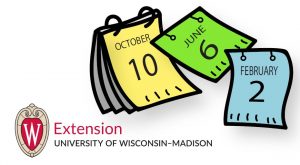 By law, everybody can obtain three free credit reports each year at AnnualCreditReport.com. It is important to check your report regularly to make sure it is accurate and up to date. The credit reporting system is set up so that you are responsible for finding and correcting errors in your reports.
We encourage you to mark your calendars on 2/2, 6/6, and 10/10 this and every year as a reminder to request a copy of your free report on those days. You can order your free reports anytime during the year. The "2/2, 6/6, 10/10" reminder dates are meant as a simple way to remember to pull your free credit reports regularly. Download a calendar reminder for 2/2, 6/6 and 10/10.
Money Management : Create a Spending Plan
Putting your financial goals in writing can make them seem more concrete and achievable. The Creating a Spending Plan Workshop teaches basic money management, decision making, and ways to organize personal finances. Consumers who improve their household credit management to enhance financial security will benefit their communities by boosting economic stability and contributing to the foundation for growth.
What is a Spending Plan?
A spending plan helps you manage money in a positive manner by creating a guide that will help you take control of your financial future and reach your goals.
Your plan will clearly show how much money you have coming in, what you're spending it on and where you can make trade-offs to come up with extra cash. It's also your first step in meeting larger financial goals. With a spending plan in place you will be better able to maximize financial well-being.
Money Smart Week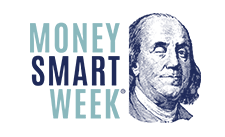 Created by the Federal Reserve Bank of Chicago in 2002, Money Smart Week® is a public awareness campaign designed to help consumers better manage their personal finances. This is achieved through the collaboration and coordinated effort of hundreds of organizations across the country. Programming is offered to all demographics and income levels and covers all facets of personal finance.
For more details, go to: moneysmartweek.org or check out the Fox Cities Money Smart Week for more local information at: mswfoxcities.weebly.com
Rent Smart: A Tenant Training Program
Helping to make renting a great experience for you.
Rent Smart provides practical education to help people looking for rental housing to acquire and keep decent housing. Rent Smart emphasizes skills that can help tenants avoid legal confrontations. It stresses tenant responsibilities and the advantages the tenant gains from viewing the landlord-tenant relationship as mutually beneficial rather than confrontational.
What you will learn:
Planning for and meeting monthly expenses
Tips for finding and maintaining affordable housing
How to complete an application and why landlords screen applicants
Strategies for building positive relationships with landlords and neighbors
Responsibilities and rights of landlords and tenants
Download the Information Brochure!

---
STAFF
If you have questions or want more information please contact: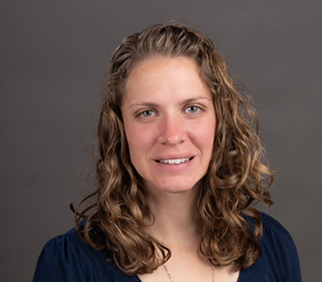 Katie Gellings | Human Development and Relationship Educator
Extension Outagamie County
3365 W Brewster St | Appleton WI 54914
Phone: 920-832-5126 | Wisconsin Relay: 711
Email: Katie.Gellings@wisc.edu