You are viewing information about a past event.
Event Information
Date
September 17th, 2022
Email
One Saturday each month, tours will be offered from 8 am-11 am. Kids activities and additional resources will be available at the FoodWIse booth (while supplies last) from 8 am – market close. Please pre-register here if you need any special accommodations (language interpretation, auditory needs, etc.) for the tour.  Contact Miranda Dawson @ miranda.dawson@wisc.edu or (920) 832-4748 with any questions.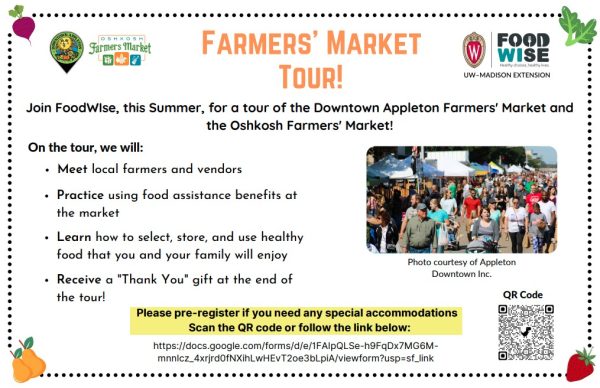 Dates:
·         September 17