You are viewing information about a past event.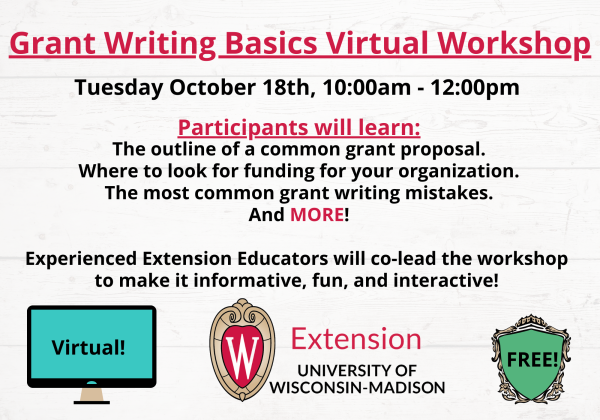 Are you a nonprofit, business, or government leader in Wisconsin in need of grant writing skills? Sign up for this informative and hands-on virtual training on grant writing. 
You will learn:
The outline of a common grant proposal.

Where to look for funding for your organization.

The most common grant writing mistakes.

And MORE!
Experienced Extension Educators will co-lead the workshop to make it informative, fun, and interactive!