Programs 
Money Management : Create a Spending Plan

Putting your financial goals in writing can make them seem more concrete and achievable. The Creating a Spending Plan Workshop teaches basic money management, decision making, and ways to organize personal finances. Consumers who improve their household credit management to enhance financial security will benefit their communities by boosting economic stability and contributing to the foundation for growth.

What is a Spending Plan?
A spending plan helps you manage money in a positive manner by creating a guide that will help you take control of your financial future and reach your goals.

Your plan will clearly show how much money you have coming in, what you're spending it on and where you can make trade-offs to come up with extra cash. It's also your first step in meeting larger financial goals. With a spending plan in place you will be better able to maximize financial well-being.

You want it All … Learn the Smart Way to Get It!  

What is financial independence and how do you get there?  This hands-on practical session will simulate the ins and outs of how to set your personal lifestyle goals and discover the path to achieve them in the future.  You'll leave this session with creative ways to put some money in your pocket and make the most of the money you have!

Who Gets Grandma's Pie Plate?

Passing on personal possessions is a process that occurs for almost every person in every kind of family.  Across the generations, objects have meaning and carry history – for individuals, groups and families.  Each situation is unique and each family may look at this process in a different way.

"Who Gets Grandma's Pie Plate" is  designed to be an effective tool for a variety of family groups working to make decisions in different situations.  The decisions might be when you are needing to move to a different location, dealing with a death, a family crisis, or carrying out the wishes of a loved one.  Planning ahead allows for more choices, the opportunity to communicate what will work and fewer misunderstandings and conflicts.

The workshop is offered to community groups that are interested in offering it.  The workshop can be 45-60 minutes.

 

Resources

College Affordability

Figuring out how to pay for college can be an overwhelming task. This resource can help! Search by college or degree to see an estimate of tuition. Learn more about financial aid. Find out which colleges have the highest and lowest tuition.
To book a speaker on one of these programs contact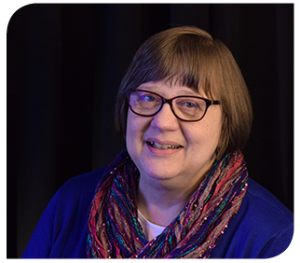 Karen Dickrell | Human Development and Relationships Educator
Extension Outagamie County
3365 W. Brewster St. | Appleton, WI 54914
Phone: 920-832-5121 | Wisconsin Relay: 711
Fax: 920-832-4783
Email: karen.dickrell@outagamie.org
Topics of Interest
Result of the Financial Literacy
The results from the Fox Cities Financial Literacy Study tell a story of the growing need for financial education in the Fox Cities. Three key areas were identified as needs for improvement: emergency savings, understanding and managing credit card debt (and compound interest), and establishing and maintaining a budget to guide financial decisions.
Resources