Purpose and Mission
Created by the Federal Reserve Bank of Chicago in 2002, Money Smart Week is a national public awareness campaign designed to help consumers better manage their personal finances. Money Smart Week-Fox Cities (in Northeast Wisconsin) was launched in 2005 as part of the national initiative in partnership with the Chicago Fed and the Wisconsin Department of Financial Institutions. The Fox Cities region includes partners from area businesses and organizations that collaborate to offer financial wellness programming, events and activities for people of all ages and income levels.
CHANGE YOUR FINANCIAL HABITS DURING MONEY SMART WEEK!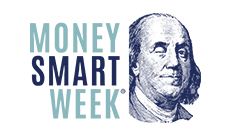 April 15 – 21
Event Listing
April 12 | 4:00 pm
Fox Valley Tech Room E108
Applying for FAFSA
Overview of what to expect for the cost of attending college, while providing several different options to pay for college from federal funding to scholarships and outside sources. Along with a in-depth explanation of the FAFSA application and tips to completing, while debunking some common myths.
April 15 | 1:00 pm
Menasha Public Library
Passing the Buck or Passing it On!

Join Attorney Kevin Davidson, J.D. with the Estate Planning Group for this FREE Money Smart Week presentation about wills, trusts, estates, and what really happens in an age of entitlement. Sign up at TheEstatePlanningGroup.com or call (920) 234-6998 today!
Most "estate plans" leave loved ones to deal with probate court, months and years of worry, frustration, feuds, fees, & heartache. Come learn what to consider in your estate planning, how to avoid the most common mistakes, and how you can best protect yourself and your family – how to thoughtfully pass on a positive legacy, and not just pass the buck.
April 18 | 12:00 pm
Menasha Public Library
Planning AHEAD: Handling Financial Changes Later in Life

Many people wish to arrange their affairs to live well in their later years and ensure that their end-of-life plans follow their wishes. Still, it is something that many people find challenging. Planning AHEAD is a new online class from the UW-Madison Division of Extension, created to address most aspects of end-of-life planning. This course features an online planning workbook to help organize the tasks and documents associated with end-of-life decisions. By working through these sessions, participants find that financial, healthcare, and other decisions don't feel so overwhelming.
April 19 | 10:00 pm
Festival Food-Northland Ave
Grocery Store Tour
In a grocery store tour you will learn how to save money while shopping for healthy options. We will compare fresh vs frozen vs canned forms of food, practice unit pricing and reading nutrition facts labels, and share helpful tips for finding the best deals in the store. We will also provide tips for how to keep your food lasting fresher for longer at home to make sure you get the most for your money.
April 21 | 12:00 pm
Kaukauna Public Library
Buying Your First Home

The purpose of this workshop is to provide practical information that will prepare and guide you through the home-buying process. Home ownership is an enormous responsibility, financially and otherwise. The home-buying process can be intimidating, especially if you are a first-time buyer. Questions come up, like should you buy a home or continue to rent? Figuring out the financial pluses and minuses of home ownership can be complicated because there are many factors to consider in the equation. Our goal is to inform you, so you have confidence as you experience the joyful journey of becoming a homeowner.
Children's Big Read
Join us as we celebrate Money Smart Wisconsin- Fox Cities! During the hour we will be reading one of the following books (A Chair for My Mother; Alexander, Who Used To Be Rich Last Sunday; Those Shoes), coloring piggy banks, and learning more about money and the importance of saving! Each family that attends will go home with their own copy of a book and a Money as You Grow reading guide. Parents can read the book with their children and use the guide to start a conversation about key money skills like prioritizing and staying true to yourself.
April 17 | 1:00 pm
Appleton Public Library – Kensington
April 19 | 10:00 am
Appleton Public Library – Scheig
April 21 | 10:00 am
Hortonville Public Library
---
STAFF
If you have questions or want more information please contact: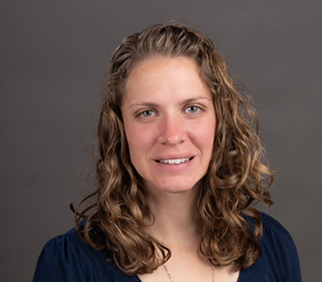 Katie Gellings | Human Development and Relationship Educator
Extension Outagamie County
3365 W Brewster St | Appleton WI 54914
Phone: 920-832-5126 | Wisconsin Relay: 711
Email: Katie.Gellings@wisc.edu